 Bibi Ka Maqbara is situated at Aurangabad city of Maharashtra, India. It is one of the most famous Historical Places of India. It was constructed in 1678, Azam Shah,... History Rangpur, the former capital of the Ahom kingdom, 17th century Ahom ruler of heaven by Rudra Singha was established it by wood and other locally available material, a palace built in the city....
Jamali Kamali Mosque & Tomb is located in Archaeological Mehrauli village Delhi. This specific architectural structure comprises of two ancient monuments located alongside, one side the Mosque and the other side the tomb of... The tomb of Adam Khan is Normally known as a Bhool Bhulaiya and is located just in the back of the well known structure, Qutub Minar which in turn faces the bus stand in... The Chand Baori step well-built over 1000 years ago in the Abhaneri village of Rajasthan. It is among the largest step wells in the world and also essentially the most beautiful types. It's located... Jahaz Mahal Hauz Khas-I-Shamsi its north-eastern corner located near miracle in Delhi. In the reflection around the reservoir (confusion) seen like a ship floating on a Lake since that way it was named Jahaz Mahal. It had been build for the... History of Lake Palace, Timing & Entry Ticket Price Udaipur Rajasthan
Lake Palace is a luxury hotel. It's previously known as Jag Niwas, Lake Palace have 83 rooms and suites that wall has featuring white marble. The Lake Palace is situated on the island of Jag...
Read more
City Palace is located in pink city Jaipur Rajasthan. Which include the Chandra Mahal and Mubarak Mahal. It was the seating place for Maharja Jaipur, who was the head of Kchwha Rajput family. The...
Jal Mahal Palace in Jaipur, Entry Timing & Ticket Price
Jal Mahal which exactly means the "Water Palace" is a palace situated in the core of the Man Sagar Lake in Jaipur city, the capital of the of Rajasthan. The palace and the lake...
Read more
Hawa Mahal is the 5 story palace that is located in heart and soul of the pink city that was established in the year 1799 under the ruling of Sawai Pratap Singh. The design of...
'); (adsbygoogle = window.adsbygoogle || []).push({}); } if ( td_screen_width
Block title
'); (adsbygoogle = window.adsbygoogle || []).push({}); }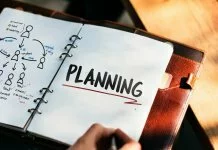 How To Establish Your Goals. Set And Make Reality