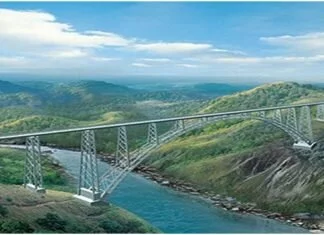 From magical Kashmir to extraordinary Leh, from serene Ooty to lush Darjeeling, there are some places which have been a huge favorite for our filmmakers. Perfectly capturing the essence of these amazing destinations, Bollywood...
India is a land of cultural diversity where millions of people from different backgrounds and religions stay in harmony. Enjoy the lively, cheerful, and vibrant destinations of India, which you should definitely not miss...
Tauranga is a must-visit if you're traveling around New Zealand! With stunning scenery and variety of activities to get involved with, it is guaranteed to offer you a memorable experience! The city is an...
A honeymoon is one of the most important events in a couple's love life. They get to know each other and end up falling more in love with each other. Couples spend insane amounts...
Road trips are always special. You take a couple of friends along with you, a single convertible car or individual bikes and hit the long road. The feeling can be simply enigmatic. Moreover, a...
There's no drought of incredible yet underrated places in a country as vast and diverse as India. India is a country that can take a whole life to explore and yet you might many...
Bir-Billing is a village situated in the state of Himachal Pradesh in northern India. Bir is a famous centre for spiritual studies, ecotourism and meditation and it's adventure sport. Paragliding Bir-Billing popular as Paragliding capital...
Most of the people know Kota as the hub of coaching centers in India & Industrial city, but now it has become the third main city in Rajasthan. It is on its way to...
India as a country has all types of activities to offer to you. Depending on  your choice and interests, you can choose from a wide range of activities. We are witnessing a very different... Romantic Restaurants in Delhi NCR for Couples In Your Budget This Valentine, celebrate love with your partner in that place which is different, compact and intimate. Places where you'll spend...
'); (adsbygoogle = window.adsbygoogle || []).push({}); } if ( td_screen_width
Block title
'); (adsbygoogle = window.adsbygoogle || []).push({}); }